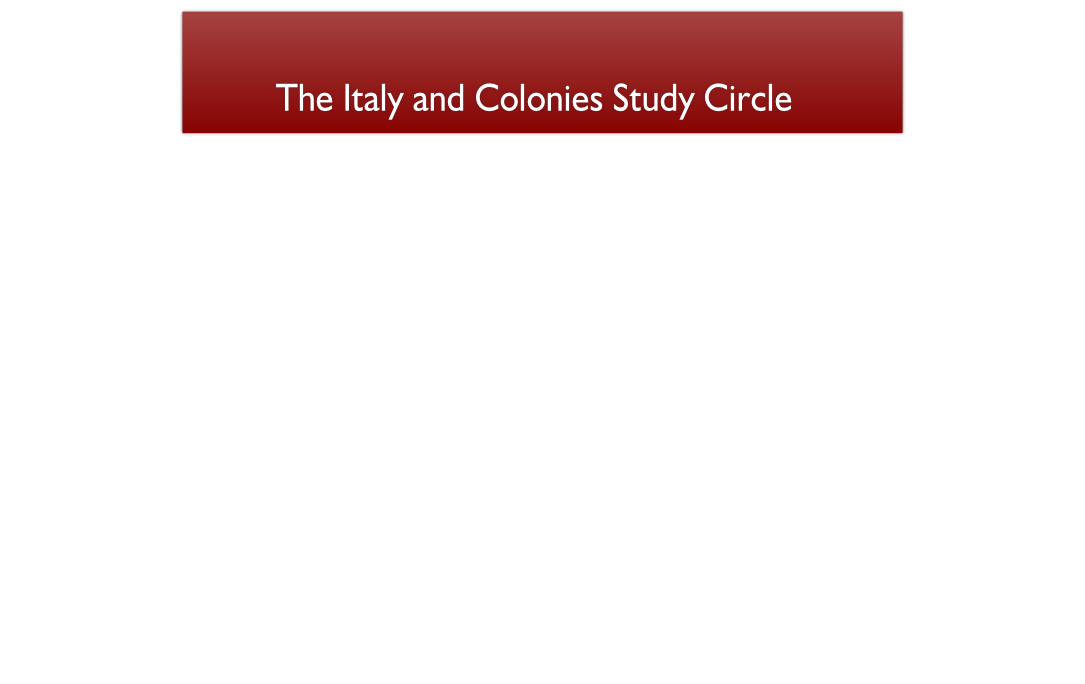 Fil-Italia is the journal of the Italy and Colonies Study Circle. It is published quarterly and contains articles on a wide variety of Italian related subjects catering for all levels of philatelic interest and ability. Many of the articles are being published for the first time. Others are translations of articles first appearing in Italian journals. There is always a lively correspondence from the membership with questions asked, opinions proffered and answers given. Society news and the activities of members and their achievements are also often reported as are new issues from the stamp-issuing bodies in the Italian area.
The first issue was written and published in the summer of 1974 by Colin Pilkington who remained editor until his untimely death in April 2002. The current editor is Giorgio Migliavacca.
The journal is now (in 2021) into its 47th year, and a detailed index of articles for all completed volumes (1-46) is now available (click button below). The whole archive has been digitised and article reprints are readily available from the Secretary, Andy Harris.
Index
Request Reprint
Contact the Editor
Recent Issues